Songs Of Service is a Big Fuss Records original promotion that brings attention to Military Service Men and Women and their families. Those who serve risk their lives and experience daily living in a way that is much different from civilian life.
Military veterans often receive special treatment in their respective countries due to the sacrifices they made during wars. Different countries handle this differently: some openly support veterans throug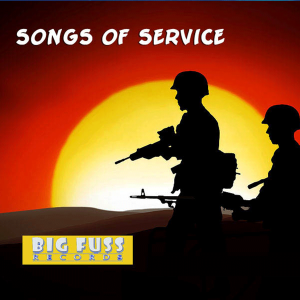 h government programs, while others ignore them. Veterans are also subject to illnesses directly related to their military service such as post traumatic stress disorder (PTSD). War veterans are generally treated with great respect and honor for their contribution to the world and country by their own nationals.
Listen NOW to: