Seeking Artists for Label Roster
Big Fuss Records is home to remarkable artists.
We are genre friendly and open to Pop, Rock, Adult Contemporary, Alternative; Christian, Folk and New Age, with Inspirational Music; Soul, and R&B music.
Submit your best track for consideration.
We are an artist friendly label.  We require a small fee for the time and effort required to review, consider and sign a musical act or song. Please understand this is an admin fee. We no longer accept postal submissions.
Big Fuss Records is a positive music label and believe in bringing hope into the world through music. We stay away from dark, death oriented artists and explicate lyrics. Our tag line represents how we feel about our artists.
"We Make a Big Fuss Over You!"
We are everything NEW in a New Music Industry!
We work in tandem with artists we represent.
We have been in business since 2002 and are very selective in bringing the best NEW music to the forefront of the industry.
No data or tracks will be accepted without cleared admin fee  CLICK HERE
Artists To Watch 2018 is back and better than ever!
Do you want to be featured? Submit your music today!
The small submission fee is required to assist in compiling and distributing the music.  Click on the picture to submit your track today!
We believe in GREAT MUSIC
CLICK ON THE PICTURE TO SUBMIT NOW.
CHRISTMAS AROUND THE CORNER  III
Big Fuss Records is seeking the next great Christmas Song! Do you have an original Christmas track you would like to see reach a worldwide audience? We are searching for accomplished original productions with exceptional sound for "Christmas Around the Corner II". The purpose of the compilation is to promote and assist independent artists with much needed exposure through distribution channels and radio airplay under the Big Fuss Records brand and label.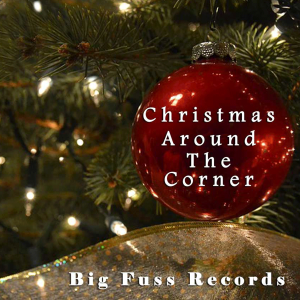 SONGS OF SERVICE  III
Big Fuss Records announces an open call for submissions to "Songs Of Service III". We invite you to send your best original work that is specifically beneficial to US Veterans and the US Military and their families. The selection of high quality songs will be compiled and marketed to radio, television and print partners world wide. Our purpose is to reach the people of our nation  to demonstrate support, hope and encouragement to all those who have served and have been impacted by war. Artists retain all rights to their songs.