The Best New Artists To Watch of 2018
Big Fuss Records 2018 Artists To Watch
We are pleased to roll out and announce the best new Artists To Watch for 2018!
Come back each week to discover a new artist that we believe you need to hear!
Scott Dean is a London based indie-rock solo acoustic singer-songwriter with edgy vocals, haunting melodies and hypnotic guitar effects.
Scott recently released the album "Neon" which is produced by Gareth Kay.
Scott began playing piano at the age of eight and then added guitar lessons to the mix at ten years old, taking influence from Joe Satriani, Gary Moore and other solo rock guitarists. Good friend and mentor Ed Summers encouraged Scott to develop his voice. Scott spent the next five years having vocal lessons, and writing sessions that helped to nurture his sound as an artist.
Scott was then inspired by Nirvana, Goo Goo Dolls, Stereophonics, Feeder and U2. He started experimenting with new styles, techniques and the rhythmical side of playing. Scott Dean gained his stage experience working with three bands over thirteen years where he honed his skills as a performer and in 2008 Scott gigged heavily at open mic nights, performing tracks from his solo album "Declassified".
Scott Dean shines as an "Artist To Watch" in 2018 and deserves every bit of attention his music receives. He has worked hard and it shows.
Tony Andrews is an English Rock singer and songwriter, born in Finsbury Park, North London.
He's been the front-man in gigging rock bands in and around London Town for the past 8 years.
Tony played rhythm guitar and harmonica in his first blues rock band; "The Blue Raccoons". The band split before Tony was able to take the advice of EMI Music Publishing, to bring "The Blue Raccoons" stateside.
Recently Tony Andrews was selected as a Big Fuss Records "Artist To Watch" for his song, "Beautiful Day". The song is about a day in the life of Tony's dog, "Billy" who loves the beach so much, that all he wants to do is fetch sticks from the sea, all day long. In "Beautiful Day" Tony sings "I'm gonna take a swim, in the big blue sea, there's a big old stick on the sand just for me, I'm gonna run like thunder, ramblin through those waves, no need to wonder, these are happy days."
March 2018 Tony Andrews will go back into the recording studio to complete two primary songs: "KellyAnn" and the happy foot tapping rock track, "Crazy Little Dancer".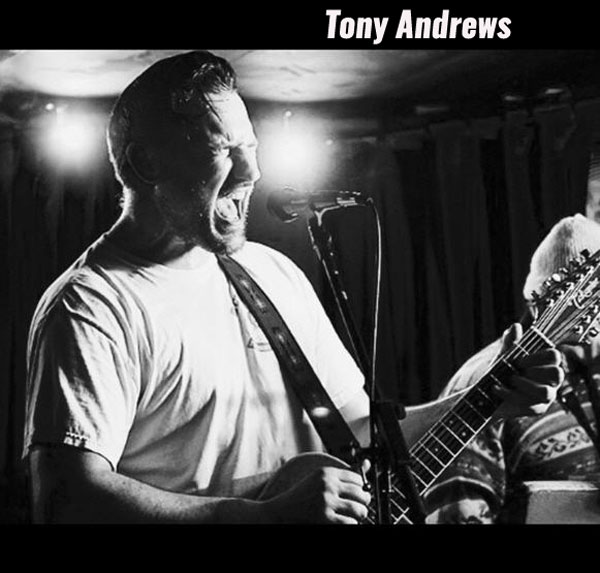 Ross Royce is a singer/songwriter/multi-instrumentalist from Wellington, New Zealand.
The artist is self taught in Drums, Guitar, Keyboards and Vocals.
He has established himself as one of the most exciting singer/songwriters in the music world with songs "Life Worth Living" and "Mrs.Vain" are featured in the Hollywood movie "Amateur Night" starring Jason Bigg's and Ashley Tisdale. He's headlined Whiskey A-Go Go in Los Angeles, and appeared at SXSW in Austin, Texas. The artist has had radio airplay on 32 U.S College radio stations as well as radio in Australia and New Zealand.
Ross also has had his song "Mrs.Vain" featured in the Canadian TV series "True Justice" starring Steven Seagal. "Life Worth Living" was featured in the Canadian TV series "Combat Hospital" and the US independent movie "For 20".
Ross Royce was selected as an Artist To Watch for his single "Life Worth Living". Big Fuss Records is pleased to have him on board for his unique qualifying sound.
Saving Athens is a Punk and Hard Rock band that is comprised of band members Tom Hogan, bass and vocals, Kenny Mitchell, guitar and Nick Nole, also on guitar and Clay Adams on Drums.
Saving Athens is from Brewster New York.
The group draws influences from bands such as All American Rejects, Foo Fighters and Green Day, to create a sound that is exclusive and tremendously contagious. Their latest track "Better Off Without You" is a song Big Fuss Records believes listeners will thoroughly enjoy understanding that there are those times in life when it is better to go alone than to be with a person who is not ideally suited toward another!
Saving Athens has a wide appeal and continues to make catchy music. Big Fuss Records is pleased to confirm these guys are 2018's "Artists To Watch!"