Misty Blues is led by Gina Coleman.
The "Groovable Blues" band is based in the Berkshires and is a 2019 International Blues Challenge Finalist.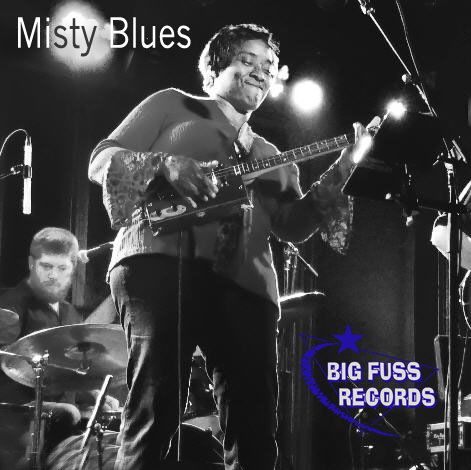 Performing original and traditional blues with hints of jazz, soul, funk and tent revival gospel, since their inception in 1999, the band has recorded and shared the stage with Charles Neville of the Neville Brothers, and opened for contemporary blues artists like Tab Benoit, John Primer, Albert Cummings and Michael Powers.
Misty Blues has toured New England extensively and also performed at exciting venues in New York City, Harrisburg, Mishawaka, Knoxville, Birmingham, Memphis and New Orleans.
Radio has embraced Misty Blues as well and songs have aired on B.B. King's Bluesville, Ole Harv's Blues Revue and Oogie Richards' Mighty Mouth Blues. In addition, original group recordings have hit the airwaves throughout the United States and the United Kingdom.
"Take A Long Ride" is composed by Gina Coleman and is featured on the group's recent self produced set, "Pickled & Aged".
Currently the group is working on their upcoming 9th studio album. Big Fuss Records is pleased to have the talented group featured as "Artists To Watch" in 2020.