Big Fuss Records Introduces
Best New Artists To Watch!
Stream all great music at links below. Click on the desired year.
---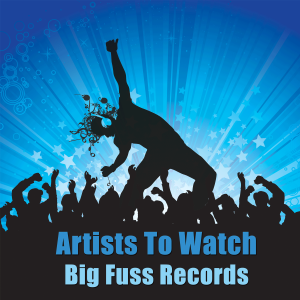 Artists To Watch is a select group of new music artists, and their song compositions, presenting a shine for audiences who seek great new contemporary music.
Artists To Watch, offers musical artists a positive career opportunity. The selection of artists featured in the ATW compilations, from Big Fuss Records, have surfaced each with their own success story.
Big Fuss Records is a forward thinking Company. We strive to assist artists in the ever evolving music industry, where freedom and a desire to grow are key components for songwriters and performers.
The premise behind Big Fuss Records, "Artists To Watch", is the idea that music changes and evolves, and artists require time and effort to build their audience.
Whether a pop singer or a hip hop artist, BFR has helped each participant toward a brighter future in the music industry. With new names being added carefully,  our goal has always been to look for the best and brightest artists among the crowd.
Big Fuss Records holds a big vision and continues music promotion services for music lovers and fans. The Company has helped in artist promotions simply for the amity and love of the business.
Big Fuss Records is a four point Company with Big Fuss Records (Label), Hot-Trax.Com (Radio Division) NorCal Press (Public Relations) and Vitality Artist Management, (Artist Management) all working together toward one common goal.
Using the signature phrase and tag line, "We Make A Big Fuss Over You". The quote very much defines
Big Fuss Records passion for positive artist relations.
Have a question? Get in touch today. Email Us